Among the many factors that define the northern gardening experience and the use of plants in the north, none is more prominent that the concept of winter hardiness.
Almost all northerners know, to some extent, that not all plants can successfully survive a northern winter, and that some plants are better equipped than others to pull through winter and resume growing again in spring.
On the surface, this is a reasonable appreciation of the facts.
Each species of plant has a built-in threshold of tolerance to low winter temperatures, and without question, some are harder than others.
Generally, we know that if we choose plants rated for our zone or lower, we can expect them to survive a winter without worrying about whether they will show up again in spring.
But there are those of us that want to push the limits, to grow the Japanese maple in Zone 5, or a star magnolia in Zone 3. By the strict numbers of hardiness, this should be impossible.
Yet, we all hear stories of avid gardeners who are successfully growing plants that "shouldn't" grow in their zones, and we wonder what skills or tricks they have in their arsenal that we are not aware of.
Many Ways To Grow
There are numerous ways to pamper plants to increase their chances of survival over the winter in a hardiness zone where they should theoretically die.
Adequate shelter, protection from winter winds and sun, snow cover, and peat moss mulching; are some of the ways that we can extend the hardiness of a specific plant to encourage it through a winter it should otherwise not survive.
---
---
However, in this article, I want to go one level deeper into the true nature of the winter survival of plants, because the truth of hardiness is actually more complicated than what we often understand on the surface.
I want to show that with a minimal appreciation of the underlying nature of hardiness, you can automatically increase your chances of growing an "out-of-zone" plant in your landscape or garden.
Let's start by looking at the precise boundary between hardiness and non-hardiness.
Experts will tell you that at some geographical level, it becomes impossible to say exactly where a plant will survive the winter and where it will not.
In reality, there is no clear "line" that can be drawn; there is always a gray area, a band of climatic conditions where specific plants start to experience winter injury, or where their performance becomes less than exemplary by landscape standards.
In some winters they will survive unscathed, they will experience disfiguring damage, while in others they are killed outright.
Even in the same winter, one plant may die while the same variety planted right next to it will be unharmed.
One thing is clear; there is always a point outside of this gray band where no matter what you do or how you pamper it, a specific plant will simply not survive those climatic conditions.
At that point, you may emphatically conclude that the plant is not hardy, and the discussion ends.
Keep this gray area in mind, because there are ways to work within it and "stretch" the apparent hardiness of plants.
We must first have a rudimentary understanding of the consequences of non-hardiness.
There are numerous types of winter injuries, many of which we are familiar with.
For example, many plants set their flower buds in the previous fall, which then have to survive the winter in order to bloom the following spring.
The plant itself may survive the winter just fine, but if its primary ornamental attribute is spring flowering, then it is rather useless from a landscaping perspective if the plant survives but never blooms.
Winter injury can also take the form of needle browning on evergreens; they again may survive, but be so disfigured that they become an eyesore in your landscape.
Or, it can be tip kill on trees, which kills back enough of the previous season's growth each winter such that the tree never really grows to become a tree, but stays a small shrub.
Suffice it to say that the consequences of non-hardiness are not a single outcome, but rather a range of possibilities of damage from the most minor through to the complete death of the plant.
Protection, Probability, and Growing Conditions
With this discussion in mind, here are a couple of specific points that you should consider when planning to grow an "out-of-zone" plant in your garden or landscape;
1. Targeted Protection
If you are willing to make an effort to understand the specific winter injury risks that can beset a particular plant, then it is often possible to protect that plant from that specific type of injury without too much fuss.
For example, tender roses (typically rated as hardy to zone 5 or 6) tend to suffer extensive winter kill on exposed branches and stems, while the roots are somewhat hardier.
It is possible to pull a tender rose through a zone of 2 or 3 winters by sacrificing the stems and protecting the roots, provided you are aware that most roses bloom well on new growth of the season.
Most will regrow vigorously enough that they can grow back from the roots and put on a wonderful show every year when treated as perennials (provided they are propagated as "own roots" and not grafted).
All you need is a little hill of mulch or peat moss to cover the roots during the coldest days of the winter.
Or, take evergreens that are sensitive to winter sunlight and winds, which dry out the needles and cause disfiguring browning.
By shading the needles with a burlap screen or wrap, you will protect them from the winter sun and block wind, resulting in negligible damage for a small effort.
The stems and roots are typically much harder, so by helping this one aspect of the plants, they may pull through for you with flying colors, again for minimal effort.
Another example is shrubs that are truly not hardy when fully exposed to winter's elements (for example, ones that regularly experience damage to new shoots or flower buds).
However, many of these shrubs are small enough that they can be protected by the insulating value of snow, which if fully covering the plants, will protect them through the coldest months of the winter.
All you have to do is throw a few shovels of fluffy snow over them during the early winter snowfalls and as long as the wind or warm spells don't remove this cover, they will pull through as if they were growing in a much warmer zone.
The point here is that you don't need to be an expert on each and every type of damage that all plants in the world can experience; just know your specific plant and its characteristics, and protection can become a simple task.
2. Probabilities
In this gray area between hardiness and non-hardiness, you will often find that winter damage and survival become a matter of probability.
In milder winters, your plant may pull through, while in colder winters, it may experience significant damage or even outright death.
This brings up two points. First of all, you need to determine your personal tolerance for risk in the plants you choose to have in your gardens and landscape.
If you have a few key trees in your landscape that are fully hardy, then you can justify planting one or two trees that are marginally hardy, knowing that they may survive, but may experience major winter damage every two or three years.
You can even justify keeping a tree that you know will be killed every 15 years on average during a "killer" winter because you play the law of probability; if you get 10 or 12 wonderful years out of it before it is killed one particularly bad winter, then you are probably better off than if you never had it for that time, right?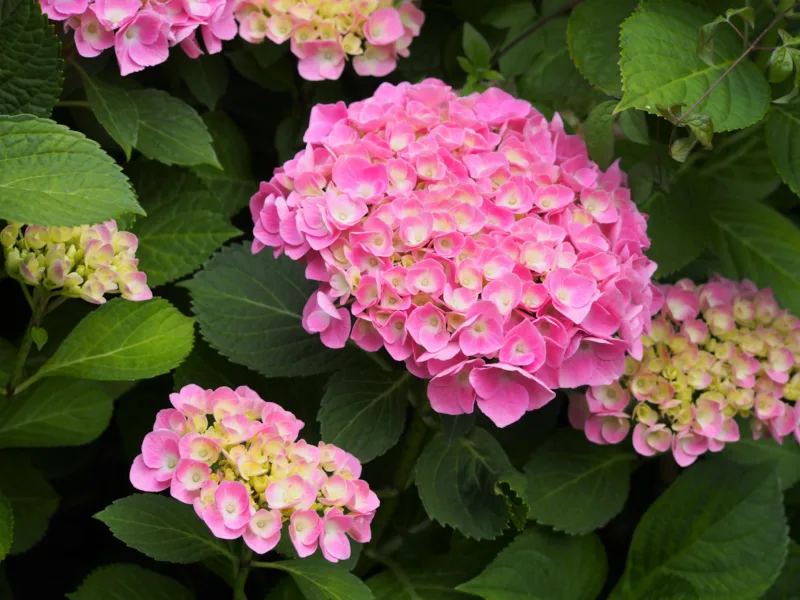 Likewise, it is often possible to play these odds with shrubs or perennials in your landscape. If you want to grow a plant that has a very showy bloom in your landscape but which is not reliably hardy, then it may be possible to justify it as follows. If the flower buds are killed one of every three years for whatever reason, then aren't you better off for the 2 of the 3 years that it graces your landscape with a flowery performance, while you just shrug off the one year that it didn't? Many gardeners will put up with the occasional bad year as a trade-off for the good years that the plant might give them.
Remember, the hardiness of all plants is really a measure of risk; saying that a plant is fully hardy is the same as saying that it has a very low probability of suffering damage during a harsh winter in your region (maybe 1 out of every 50 winters) while saying that a plant isn't very hardy in your area is akin to saying that it will likely suffer serious damage or even be killed with a higher degree of certainty (maybe 1 of every 2 winters).
The truly important thing is knowing your tolerance or acceptance of these risks.
3. Growing Conditions
Most people do not realize that winter hardiness is not an isolated and separable characteristic of plants.
Rather, the actual hardiness of each and every specific plant varies within a range, depending on factors other than just its ability to survive exposure to a certain low temperature.
So, it really is not possible to simply say that a plant will die at –42 degrees, but will survive at –41.
It is actually possible to influence that same plant so that it would survive –45 degrees, or die at –35 degrees! This can best be described as the "general health" of the plant, characterized by its happiness with your soil, adequate water, no drainage problems, the proper amount of sunlight, proper and timely fertilization, etc.
Generally speaking, a happy plant going into winter is much more likely to survive a given low temperature than an unhappy plant, regardless of the hardiness zone rating that the "experts" have ascribed to it.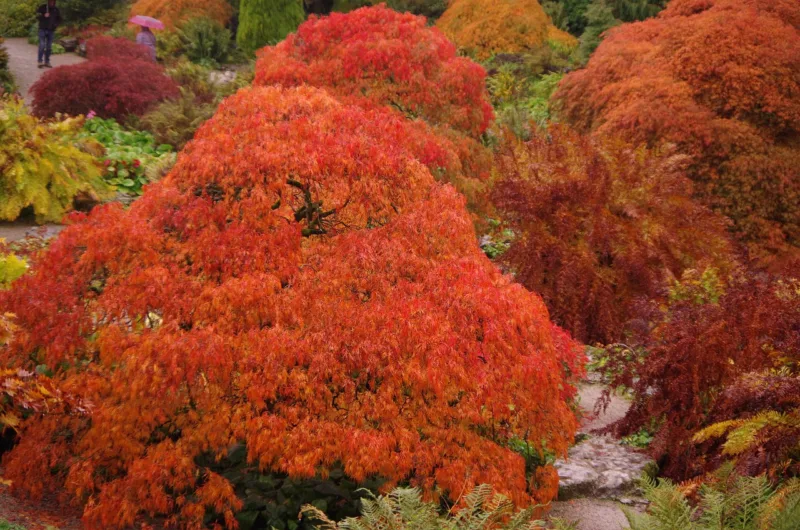 If you address all of the various growing needs of a plant to the optimal satisfaction of that plant each and every year, you stand the best chance of stretching its hardiness into your zone.
This is nothing more than an exercise in learning; you must make the effort to acquaint yourself with the plant's preferences, its likes and dislikes, its soil requirements, light requirements, degree of wind protection, water tolerance, etc., and then to provide these conditions each and every year, all year round.
This has secondary benefits as well.
Not only will the plant be more likely to survive your winter, but it will also be much more likely to perform at its peak when it is called upon; blooming more profusely, shinier glossier foliage, and more growth.
This is a "no-lose" proposition.
Numerous Factors
There are numerous other factors that can help ensure the winter survival of a marginally hardy or non-hardy plant in your yard or garden.
I will summarize by saying that the more effort you make to understand the specific needs of each and every plant in your landscape, just like you get to know each important person in your life, the more likely you are to extend the range of plant selections you will have for your particular location.
In my humble opinion, that's definitely worth the effort!