Now that you have had a chance to look around and take stock of your yard, it is time to start evaluating what you can do to improve it.
These are the preliminary steps that will lead you toward a landscape design.
There are various steps involved, and some are required regardless of whether you will be designing your landscape by yourself, or if you will be using the services of a professional landscape designer or landscape architect.
First, you will need to assess your family's needs and desires. This is a simple task, where you can either sit down with each person in your family individually or bring them all together for some quality family time, and define what you would like to see in the yard.
Do you intend to use it in the winter as well as in the summer months? You'll be amazed at the differences that will emerge.
If you use a basic checklist, you will be able to evaluate the results much more clearly. Also, if you decide to use the services of a professional, this will give them a foundation from which to start. Items that should be incorporated into this checklist include:
1. Family Profile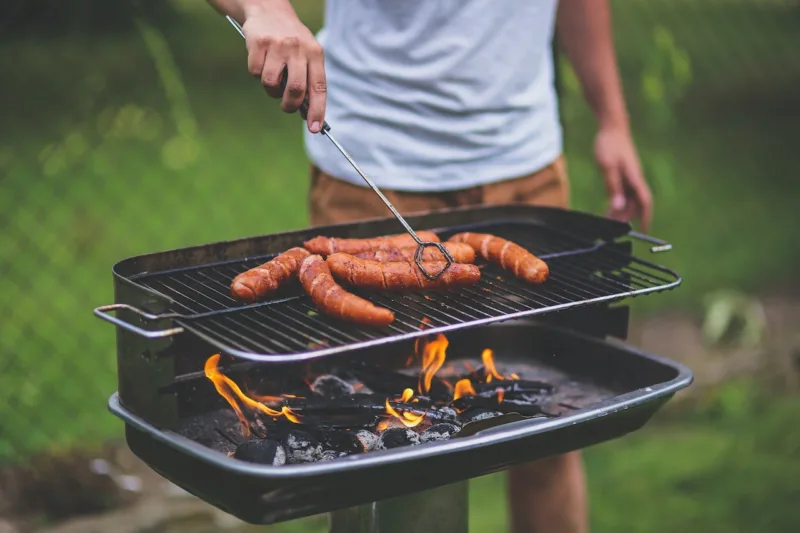 Ages of the members of your family
Everyone will have different needs and priorities. Some will want a more pleasant and passive environment, while others will demand a more open concept with lots of room for activity.
Extended Family
As the plan is being developed, consider whether there may be more family members coming into the picture at a later date.
This would be the case if you are planning on having additional children, or when an older or less capable relative comes to reside with you in your home.
For the latter, you will have to consider accessibility when planning things like pathways, patios, decks, and planting bed borders.
2. Activities
Passive versus Active
There are as many different ways to enjoy your landscape as there are different people in your home.
Generally, passive and active recreation do not mix unless you are watching (passive) a sports (active) activity.
Separation should be considered when designing spaces for activities, but this is just for you to keep in mind, as you are only collecting data at this stage.
Frequency of Activities
Consider how often you are going to engage in the activity which you wish to incorporate into your plan.
Many times, people design an entire space for an activity that they only engage in once a month, or worse for only a short part of the year.
It is important to consider whether this activity is necessary to be designed into your landscape, or if can take place offsite, for example at a local park.
Such activities would include ball sports and jogging. If the activity is something that is done daily or weekly, then it likely has a place in your landscape and should be strongly considered as a priority item for incorporation into the plan.
3. Maintenance
Here is a reality check for most people. How much time and effort are you willing to expend on maintaining the space for the given use?
There is no set formula, as everyone has a different idea as to what is a Labor and what is a Love; some prefer to mow lawns, while others loathe the thought. Specifically, weeding, watering, fertilizing, and pesticide use are things that need to be considered.
As with everything in landscape design, there are pros and cons.
---
---
Your Wish List
Make a list of your needs and desires for your landscape. This is where the things that you saw on your tour of the yards in your neighborhood come into play. Key considerations for your wish list could include:
Your favorite plants
Architectural features such as waterfalls, statuary, and arbors
Your hobbies, especially those which are garden oriented, like floral design, dried flowers, or vegetable gardening
Building additions or other projects which may be occurring that will greatly affect the phasing of the landscape
Any allergies that you may be aware of within your family
Be sure to list things you absolutely detest as well so that there is a record of them, whether to remind yourself or the designer later on during the design phase.
As a side note, if you are planning a wedding to be held in the yard in the near future and intend to adapt your landscape for this purpose, a word of caution is in order. This can be a costly venture if not planned correctly, as it is only good for that one occasion.
Once you have all this information, then you can start the design process. If you feel that it is too much work or that you would benefit from the assistance of a professional, then this is the right time to contact a local designer or landscape architect in your area.
Landscape designers are generally fluent in a specific area of landscaping. They are often affiliated with nurseries or garden centers and may have a program where the design is absorbed in the price of an installation contract.
Sometimes when this occurs, unless you use their services for installation, you will not receive a copy of the plan.
There is some fabulous work being accomplished by highly skilled landscape designers, and you are encouraged to investigate their suitability for your particular landscape design project.
The other design services that are available are through landscape architects.
These are people who have received extensive training at colleges and universities and are monitored by local state or provincial associations to ensure that they are providing appropriate service to their clients.
Their expertise is quite broad and sometimes more extensive than a typical residential landscape might need. However, there are numerous landscape architectural firms that prefer the residential side of landscape architecture and should not be discounted.
If you decide to retain the services of a landscape architect, you may wish to contact a local chapter of the American Society of Landscape Architects or the Canadian Society of Landscape Architects to get a listing or referral.
Whether you decide to choose to work with a landscape designer or landscape architect, it is always wise to ask for references to ensure that previous customers are satisfied with their work.
This will also help you to confirm whether they may have a particular style that you might enjoy, or conversely, dislike. Always remember, you are the one who has to live there!