Organizing your home means creating a space for absolutely everything in your home. You've heard the phrase, "a place for everything and everything in its place", right?
Just as we discussed yesterday, we are surrounded by clutter, but organizing your home will help you to simplify your life and enable you to spend more time with the people you love. Then you can spend more time actively pursuing the activities that you thoroughly enjoy.
Schedule Organization Time
Schedule some organization time right now for just one room of your house. Start small if you like, but schedule time for organizing just like you schedule the rest of the activities in your life.  It's important for your health and for your relationships, so make it a priority to make a change.
Where do you need to organize your home? Most likely your answer is like mine–every room! The more organized we are, the less time we spend worrying and stressing, which is good for everyone concerned, so don't become overwhelmed when you look around, just choose one space and tackle it.
The rest will fall into place as you take time to organize each of your living spaces.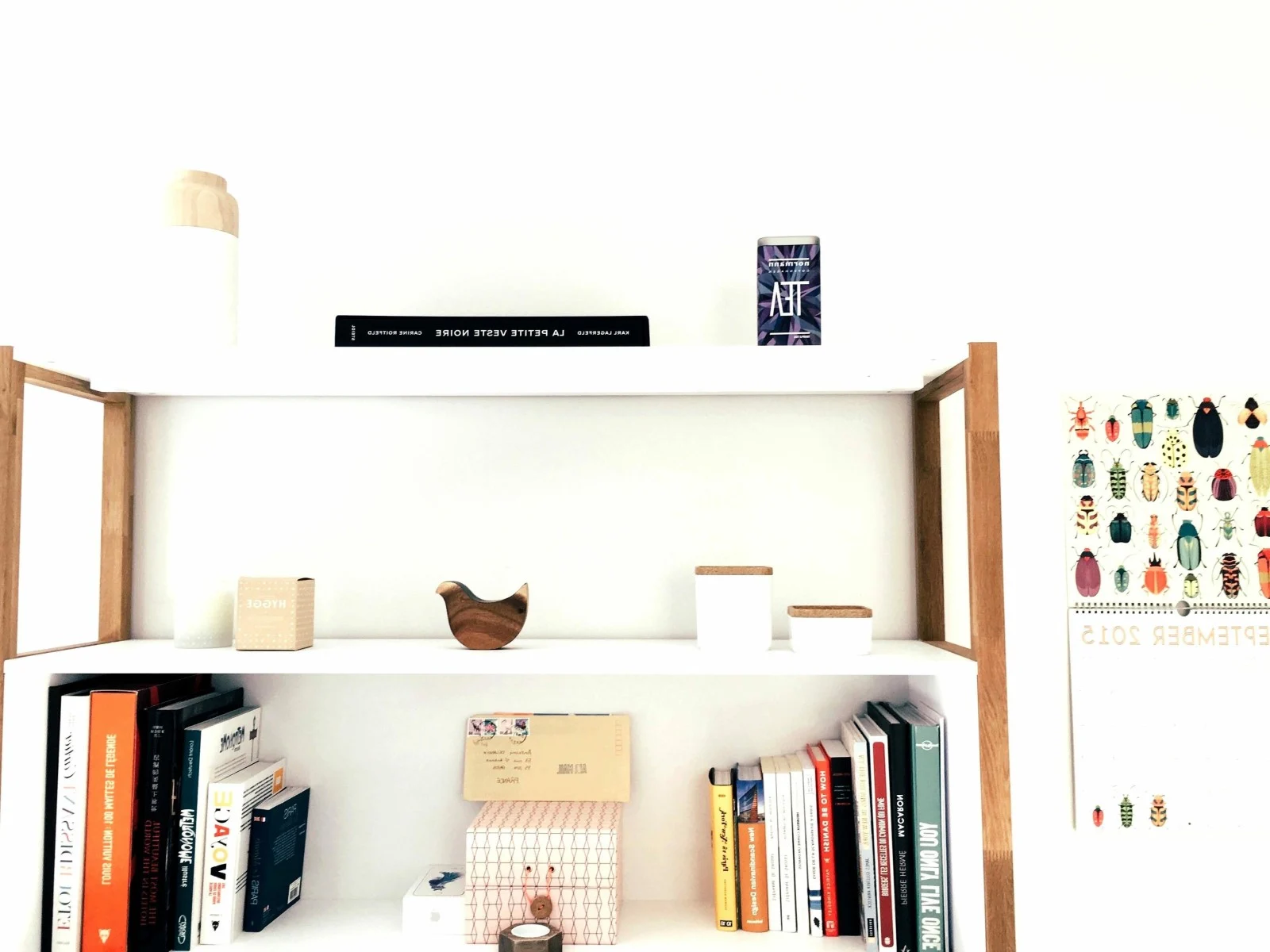 16 Organization Tips for Your Home
Purge, purge, purge. Give away, re-purpose, or throw away anything you're not using regularly or no longer need.
Invite friends and family to help you when organizing the home. More hands mean less work and more fun.
Contain it! Use baskets, vintage suitcases, crocks, tins, cubbies, shelves, canisters, furniture, blanket chests, hatboxes, bins, and caddies to contain everything you have.
Hang it up. Use decorative wall hooks, mounted pegs, pegboards, pot/pan racks, quilt racks, etc. to display, store, and organize your favorite items.
Make the mudroom work for the entire family. Give each member of the family a basket or bin for their shoes, backpacks, sports equipment, outerwear, and umbrellas.
Photo boxes can be used for photos, but so much more! Store receipts, children's toys, recipes, baseball cards, craft items, or blank cards and notes in these attractive boxes that come in just about every style, color, and size.
Stacking shelves can be used to stretch your storage space by a few inches or more than a foot. Use them in the kitchen, pantry, bathroom, garage, shed, basement, or child's room
Vintage trays display and contain jewelry, loose change, medications, or other small items.
Jewelry is attractively stored on a vintage 3-tier dessert tray on the bedroom vanity or dresser. Re-purpose a radiator grate (or buy one new at your local hardware store), frame it, and hang necklaces and earrings on it.
Find an old mailbox at a garage sale or thrift store – paint it and then use it outside to store your child's sidewalk chalk, jump ropes, or bubbles.
Create a family messaging and schedule center in a central room of the home. Include a large calendar, message board, notepads, pens and pencils, and the phone.
Use rolling carts to store scrapbooking supplies, craft supplies, laundry detergents, and other items so they can be pulled out when needed, but otherwise rolled back into place and out of the way.
Garages can be re-claimed for parking the car too. Use steel shelving to organize everything in the garage. Use the open beams above to store larger items. Hang bicycles from large hooks in the ceiling or beams during off-season months.
Vintage coffee cans, toolboxes, and other unconventional storage containers work well for small or unusually shaped items. (Think outside the box!)
Pass on magazines you've already read and no longer need. Trade magazines with a friend. The key is to keep the magazines from piling up in your home.
Placing hooks or a basket for keys right inside the door will ensure keys won't be lost.
4 Quick Ways to Start Getting Organized
Take 5 minutes a day to pick up items as you walk between rooms.
Make your bed each morning.
Toss a load of laundry in each day.
Plan the dinner menu for the next several days.
Be patient with yourself, and remember we aren't going for perfection just progress!
Don't try to start organizing everything at once; rather do this process in small increments and you'll see excellent results as you go. Try one new thing–that's it.  I have tried the all or none method, and I end up failing out of burnout! Seeing one area of your home organized and tidy will inspire you to tackle the next space, so don't lose heart.
Just keep going when organizing the home, and take it one room at a time. That's what I have had to learn the hard way.
Over the next few days, we will dive into organizing the different rooms of the house! So stick with me, and together we will start to see light at the end of the tunnel in our homes!