Are you tired of relying on traditional power sources while on your RV adventures? It's time to consider harnessing the power of the sun with solar panels. By installing solar panels on your RV, you can enjoy the freedom of generating your own electricity and reduce your reliance on generators or campground hookups.
But how do you choose the best solar panel for your RV? With so many options available on the market, it can be overwhelming to make the right choice. Don't worry, we've got you covered! Here are some factors to consider: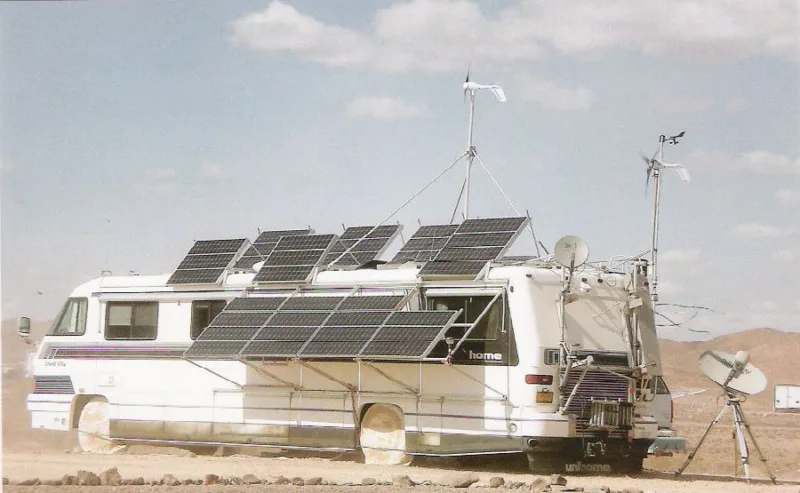 1. Energy Needs
The first step is to determine your energy needs. Consider the appliances and devices you plan to power with solar energy. Make a list of their power requirements in watts and calculate the total daily energy consumption. This will help you determine the size and capacity of the solar panel system you need.
2. Efficiency
Efficiency is crucial when it comes to solar panels. Look for panels with high-efficiency ratings, as they can convert more sunlight into electricity. Higher efficiency means you can generate more power even in low-light conditions or during cloudy days.
3. Durability
Your RV solar panels will be exposed to various weather conditions and vibrations while on the road. Opt for panels that are specifically designed for durability and can withstand extreme temperatures, wind, and vibrations. Choose panels with sturdy frames and tempered glass to ensure longevity.
4. Size and Type
The size and type of solar panels will depend on the available space in your RV. Measure the available rooftop or mounting area to determine the maximum size of the panels you can install. Additionally, consider the type of panels – monocrystalline, polycrystalline, or thin-film. Monocrystalline panels are known for their high efficiency, while thin-film panels are flexible and lightweight.
5. Additional Features
Some solar panels come with additional features that can enhance their performance. Look for panels with built-in charge controllers, which regulate the charging process and protect your RV's batteries from overcharging. Other features to consider include bypass diodes, which minimize power loss due to shading, and anti-reflective coatings for improved sunlight absorption.
6. Budget
Finally, consider your budget. Solar panels for RVs come in a range of prices, so it's important to set a budget and find the best panel that fits within your financial limits. Remember, investing in high-quality panels might cost more upfront but can save you money in the long run by generating more power and requiring less maintenance.
Conclusion
By considering factors such as energy needs, efficiency, durability, size, type, additional features, and budget, you can choose the best solar panel for your RV. Remember to research different brands and read customer reviews to ensure you are making an informed decision. Investing in a high-quality solar panel will not only provide you with reliable power on your RV adventures but also contribute to a greener future.